Is your iPhone, iPad or game system suffering from these kinds of issues?
Okinawa Naha Smile Factory can handle all types of repairs!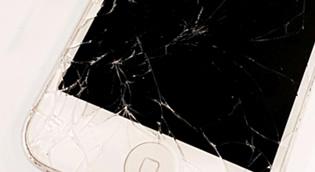 LCD & Glass Repair
¥6,800〜
(\7,480 tax included)
We'll replace your LCD glass with new LCD glass if it is cracked, has lines through the screen, the screen display is white, the touchscreen is unresponsive, etc. Your broken iPhone will be like new again!
Battery Replacement
¥4800〜
(\5,280〜 tax included)
The iPhone's battery is expendable, so the battery's charging capacity becomes half of what it used to be after about 1 to 1.5 years from when you first bought it. We recommend a battery replacement for such iPhone users! Your iPhone experience will become surprisingly pleasant!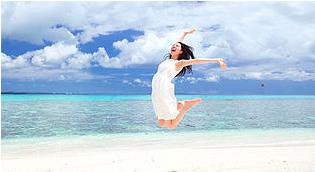 Water Damage Repair
¥4800〜
(\5,280〜 tax included)
We use unique technology to clean the inside of the iPhone and dry it completely — this addresses breaks in the circuits and improves other issues. It has a 70% recovery rate! If your iPhone can be turned on, we can retrieve your data. If you promptly bring it in to be fixed, the recovery rate will be significantly higher.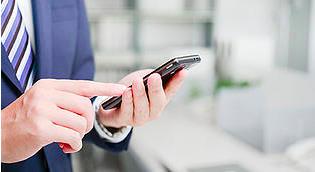 Button Repair
¥4800〜
(\5,280〜 tax included)
As the iPhone has very few buttons, it is very inconvenient when these break... since you can't do things like close apps or power off the iPhone, this can be very frustrating. Leave it to us at Smile Factory to fix it.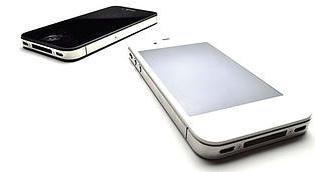 Charger Repair
¥5800〜
(\6,380〜 tax included)
Many people experience issues with their iPhone being unable to charge. Certainly, without the ability to charge the iPhone, it can't be turned on, and if you try to forcibly charge it while it's broken, the circuit board may break. Please come in for a consultation.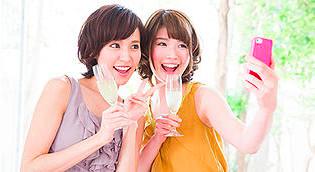 Camera Repair
¥5800〜
(\6,380〜 tax included)
The app that is most used by iPhone users is actually the Camera app! The fun of using the iPhone is cut in half if you are unable to use the camera. We have high resolution replacement cameras that are moderately priced.

Smile Factory meets all of your repair needs!
Your data won't be erased, so your contacts, photos, apps, etc. will be safe!
Repairs take 15 minutes to an hour, so you don't have to deal with long waits.
Our repairs come with a 1-month warranty, so you can have peace of mind.
Our expert staff have repaired over 2,000 iPhones and can address your repair needs.
Our repair cost system is reasonable and easy to understand for your convenience.
Greetings from Smile Factory manager Mr. Higuchi
Okinawa Prefecture actually has so many smartphone users that it is called "Mobile Prefecture". Moreover, with the release of the iPhone 6, the iPhone is getting increasingly popular!
The iPhone only has a weakness when it is broken... It's a high-tech device, so it can't be helped that replacing it costs a huge amount of money, but by no means is it something one can do so carefreely.
Many customers use our services because our repairs start from 4,800 yen and your data isn't disturbed when your iPhone undergoes repairs.
Price quotes and consultations are free!
Our shop is located right in front of San-A Maine Place, so if you are in the area, please stop by. As there is Maine Place, Tsutaya and other shops nearby, you can enjoy shopping or relax at a cafe while we repair your device.
Please consult us for any kind of problem with your iPhone! We will suggest the best solution for you.

What We Repair
Smile Factory customizes and repairs the following iOS devices and game systems.
Please feel free to inquire about devices/game systems not listed here.
iPhone 8
iPhone 8 Plus
iPhone 7
iPhone 7 Plus
iPhone 6S
iPhone 6S Plus
iPhone 6
iPhone 6 Plus
iPhone SE
iPhone 5S
iPhone 5C
iPhone 5
iPhone 4S
iPhone 4
iPad Series
Nintendo 3DS
---